Taiwan Smart City Solutions Alliance (TSSA), International Climate Development Institute (ICDI), and ICLEI Kaohsiung Capacity Center ( ICLEI KCC) worked together to release the Global Smart Solution Report 2019 (GSSR 2019) in the side event during the UNFCCC/COP24 meeting in Katowice, Poland.
ICDI Executive Director Kung-Yueh Camyale Chao said, there were 20 cities all over the world to submit the application. After reviewed by 7 experts, there are 12 programs from 8 cities have been included in the first-year report. The standards to choose the cases are Economic Development, Social Justice, and Ecological Responsibility. In addition, the programs need to identify the problem of the city and provide smart solutions which can also respond to UN Sustainable Development Goals (SDGs).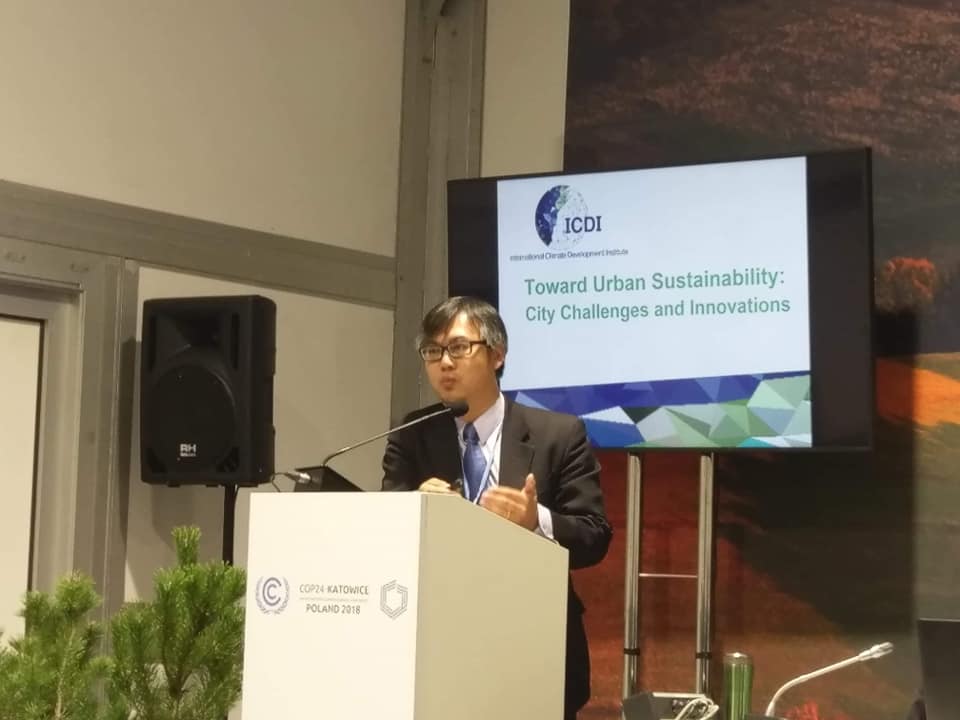 Camyale Chao also said there is no ranking in the GSSR 2019. Every city is unique, and all the smart city programs should be also localized. What you can see in the report is smart city governance can be solutions to the city governance. Cities are not compete to each other, but learning from peers through GSSR 2019.
GSSR 2019 is the cooperation outcome between TSSA, ICDI and ICLEI-KCC. The version released in COP24 is simplified version, and the full report will be launched on March 27,2019, during Sustainable City Forum in the SMART CITY SUMMIT & EXPO (SCSE) in Taipei.