Slide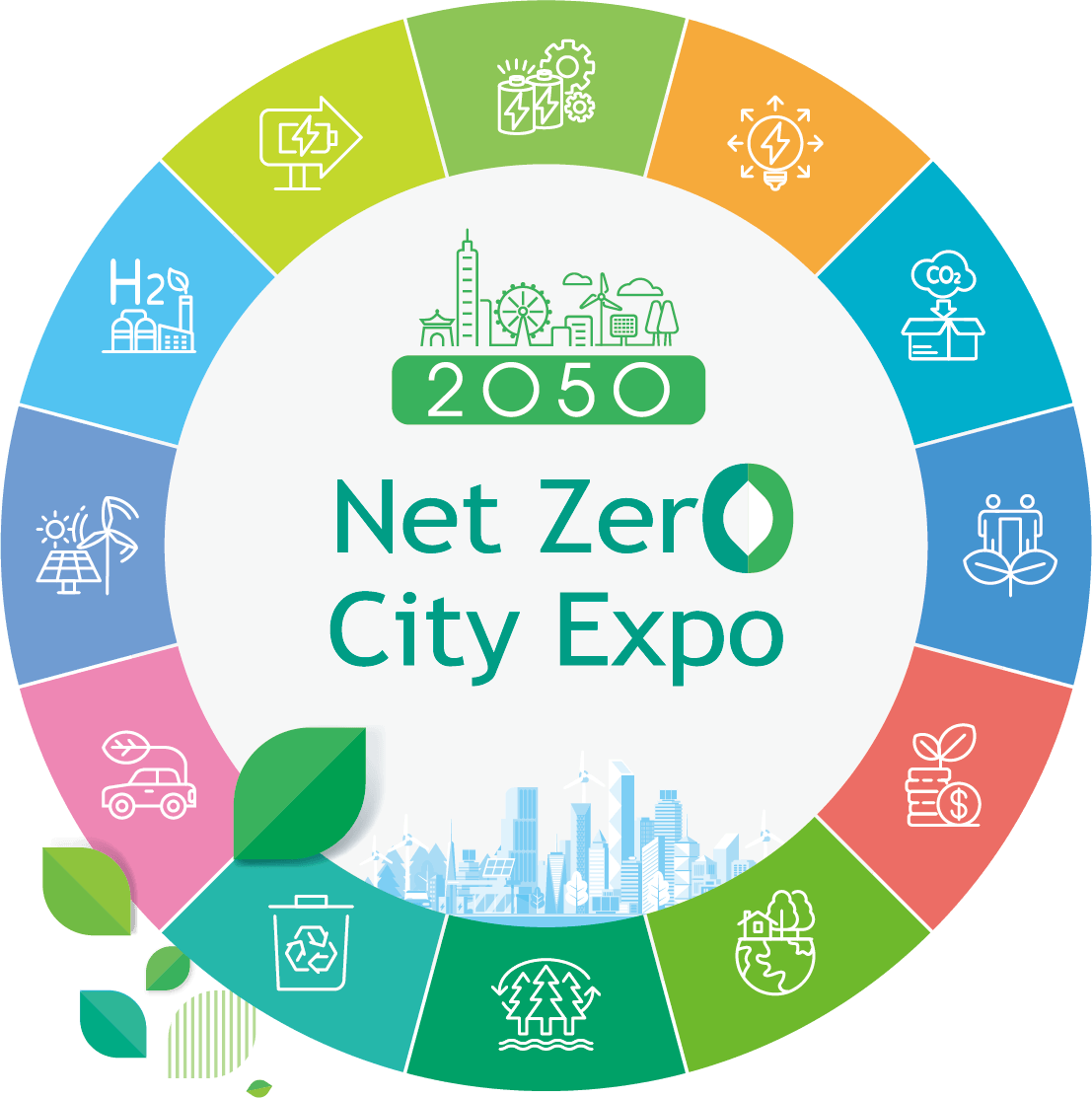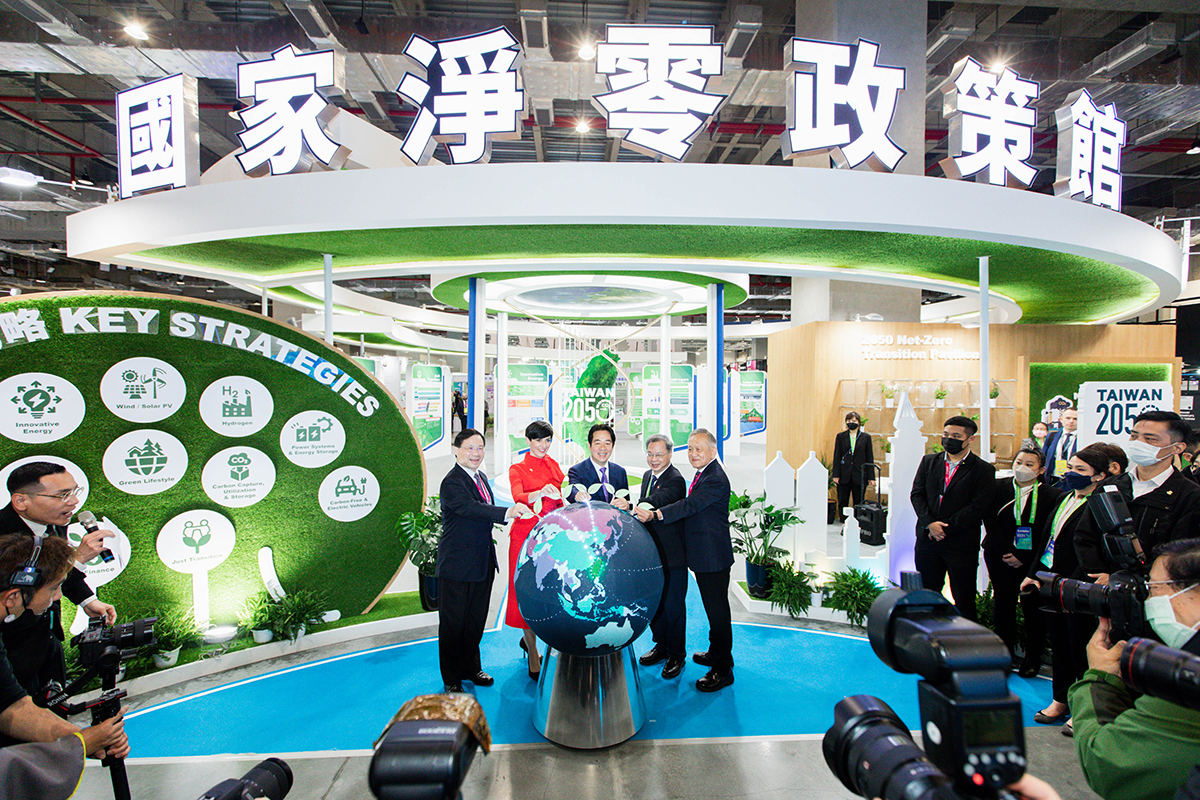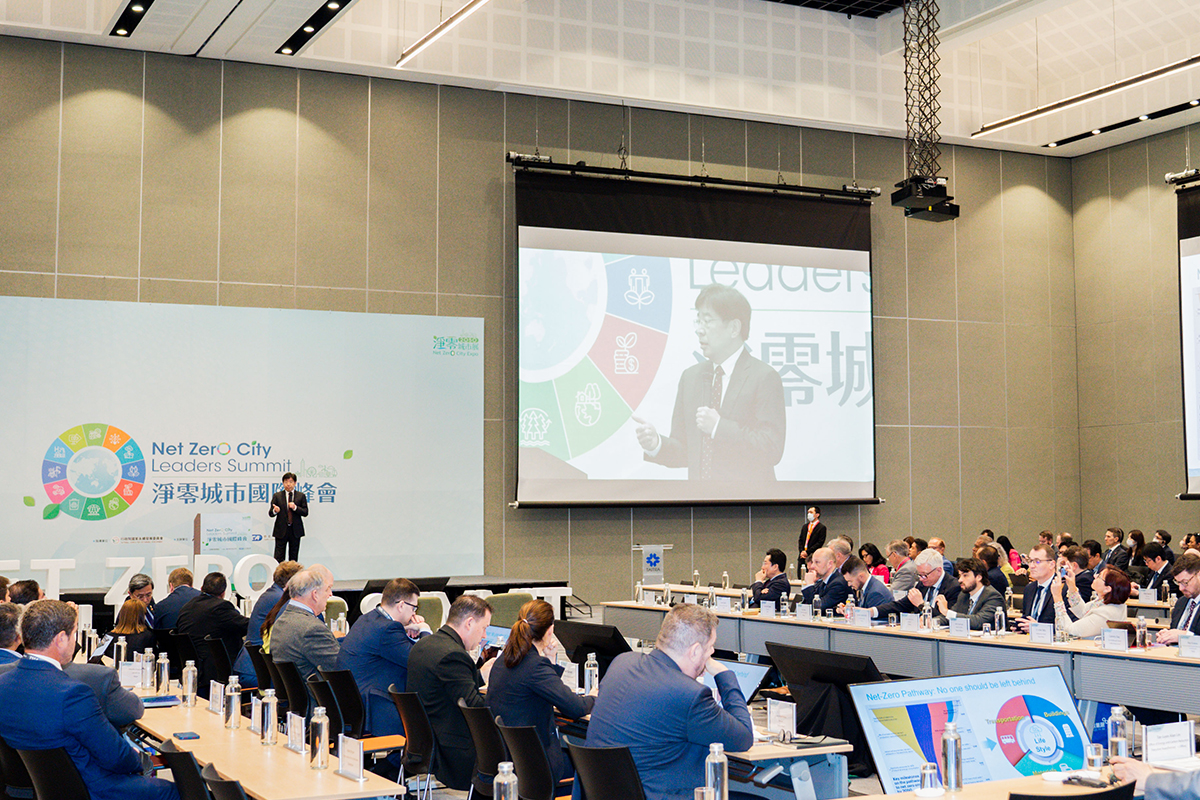 In response to climate change, achieving Net Zero emissions has become an important global trend. In 2021, President Tsai Ing-wen announced that Taiwan would aim to achieve Net Zero by 2050. The National Development Council, in cooperation with the Environmental Protection Administration, Ministry of Economic Affairs, Ministry of Transportation and Communications, Ministry of the Interior, National Science Council, Council of Agriculture, Financial Supervisory Commission, and the Ministry of Digital Development, officially released the "Net Zero Transformation Pathway" document in March 2022, launching the transformational action. In late 2022, the government proposed "12 Key Strategies" for concrete action plans.

To showcase Taiwan's policy direction towards the "2050 Net Zero Pathway" to the world, the Taipei Computer Association, based on the current scale and international reputation of the "Smart City Expo," has cooperated with the National Development Council to hold the 1st "2050 Net Zero City Expo" at the same time. The "Smart City Expo" promotes Taiwan's digital transformation, while the "Net Zero City Expo" implements Taiwan's Net-Zero transformation.
Exhibition Content: Exhibition of the 12 key strategies and solutions for achieving Net-Zero transformation by 2050.

• 2050 Net-Zero Transition Pavilion: National Development Council, Ministry of the Interior, Ministry of Economic Affairs, Environmental Protection Administration, Ministry of Transportation and Communications, National Science Council, and other departments have set up a pavilion to display the net-zero goals, visions, and future action plans of each unit. In 2023, Taiwan officially launched its Net-Zero carbon emissions plan, with government departments leading the way to invite all sectors of society to join the Net-Zero carbon emission effort.

• ESG Pavilion: Companies such as TECO, Taiwan Secom, Tatung, KWANG YANG Chunghwa Telecom, and Far East Tone Telecom have set up themed pavilions. Through exhibitions and forums, these companies will share their experience in promoting ESG with all sectors of society for reference or learning.

• Net-Zero Solutions: Display various solutions that can achieve carbon reduction benefits, such as energy saving, energy storage, renewable energy, smart grid, circular economy, etc., are displayed, and all industry players are expected to actively participate. The Net-Zero solution can just meet the needs of all exhibitors at the Smart City Expo or professional customers in various fields at home and abroad, such as smart governance, smart medical care, smart transportation, smart factory, smart security, smart education, etc.

• Smart Startup Program: This year, SSP recruited a total of 10 start-up accelerator teams (Qualcomm, Chunghwa Telecom, and United Innovation Technology ) to participate, a total of 87 start-up companies; 49 overseas companies accounted for 56%, and 38 domestic companies accounted for 44%.

• Global Pavilion: There are business groups from six countries including South Korea, the Czech Republic, Japan, Belgium, France, and the United States. In addition, overseas visitors will form city visit groups or business groups to come to Taiwan to exchange experiences and business related to smart cities and Net-Zero cities.
Net Zero City Leaders Summit

Every year, The City Leaders Summit provides a high-level dialogue platform for mayors and city leaders around the world to exchange opinions on smart city governance, innovative strategies, and visions for development. The participants are able to outline the promising smart future of their home cities according to the characteristics, location and culture of the city itself.

The Summit is not just one of the biggest highlights of the Smart City Summit and Expo, and the world's largest networking platform among smart city governments. In 2019, it hit the record by engaging 128 city representatives to attend in person. Even with the impact of COVID-19 from 2020 and onwards, the Summit was still held annually and attracted over a hundred municipal delegates to join the live-streaming event. This year, since the reopening of national borders, we will pay more attention to better facilitate physical interactions between cities. The 2023 Net Zero City Leaders Summit will gather over 100 city representatives from around the globe for in-depth dialogues regarding the latest outlooks, solutions, and new propositions for smart cities.

The concepts of Net Zero and smart cities are closely related because both focus on creating sustainable and resilient cities. By integrating Net Zero Goals into the planning and implementation of smart city initiatives, cities can work towards achieving a more sustainable and livable urban environment. The Net Zero City Leaders Summit will focus on the implementation strategies, and actions of smart cities, especially in 2 focal areas: transportation and buildings, the largest sources of greenhouse gas emissions. The topics for the sessions will be "The trend of zero-carbon urban" and "Using smart technology to reach Zero-Carbon Building", to bring together state-of-art solutions and strategies, to help smart cities achieve their Net Zero Goals.
We welcome all international city leaders, stakeholders, buyers, business partners, and exhibitors to join the gathering of Net Zero!
Slide
Please contact Ms. Joanne Chiu for more details
joannechiu@mail.tca.org.tw