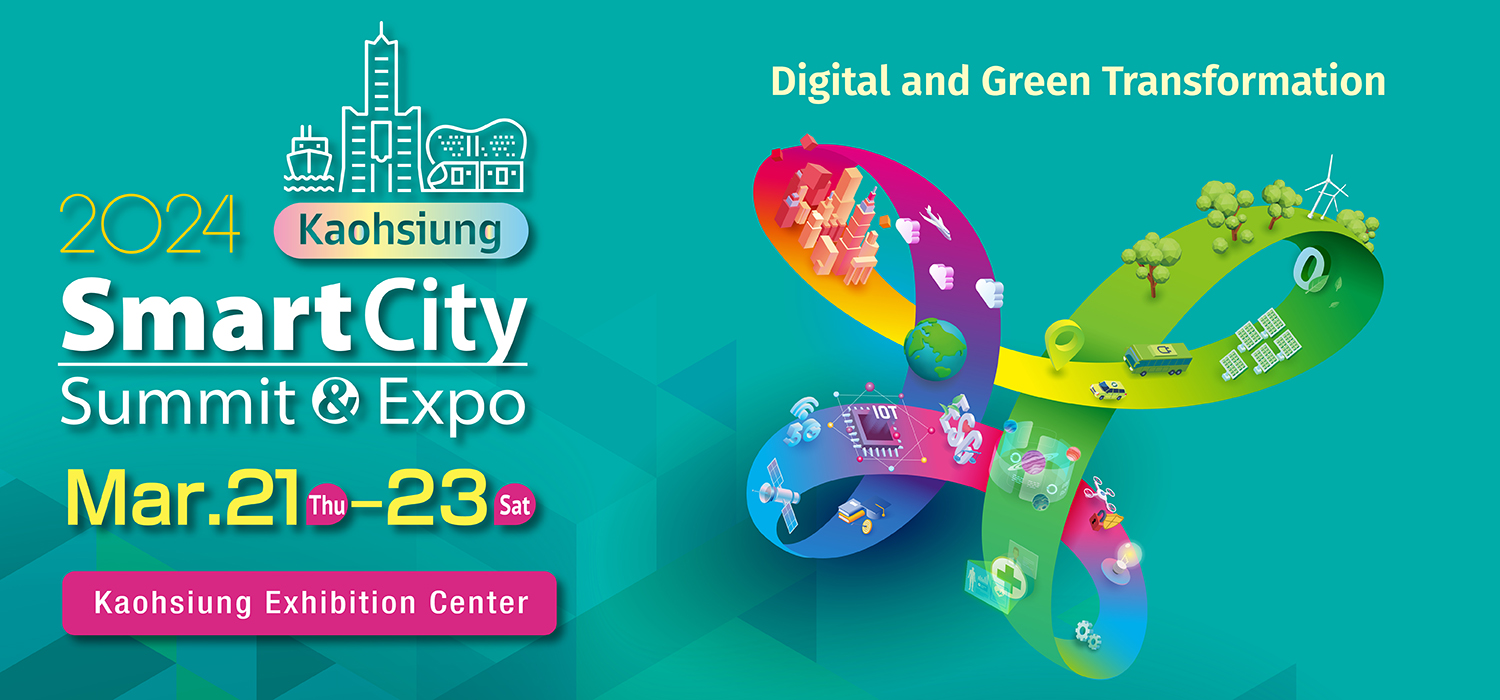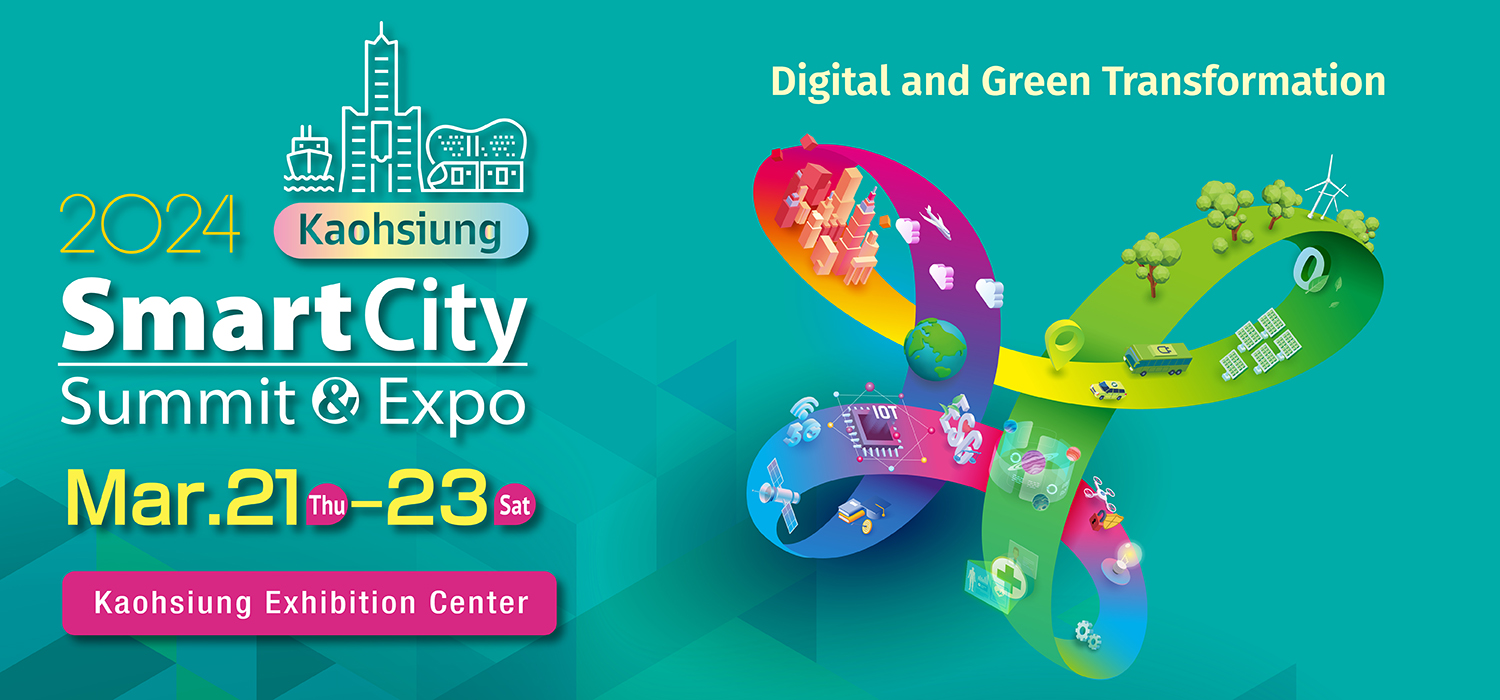 Slide
Digital and Green Transformation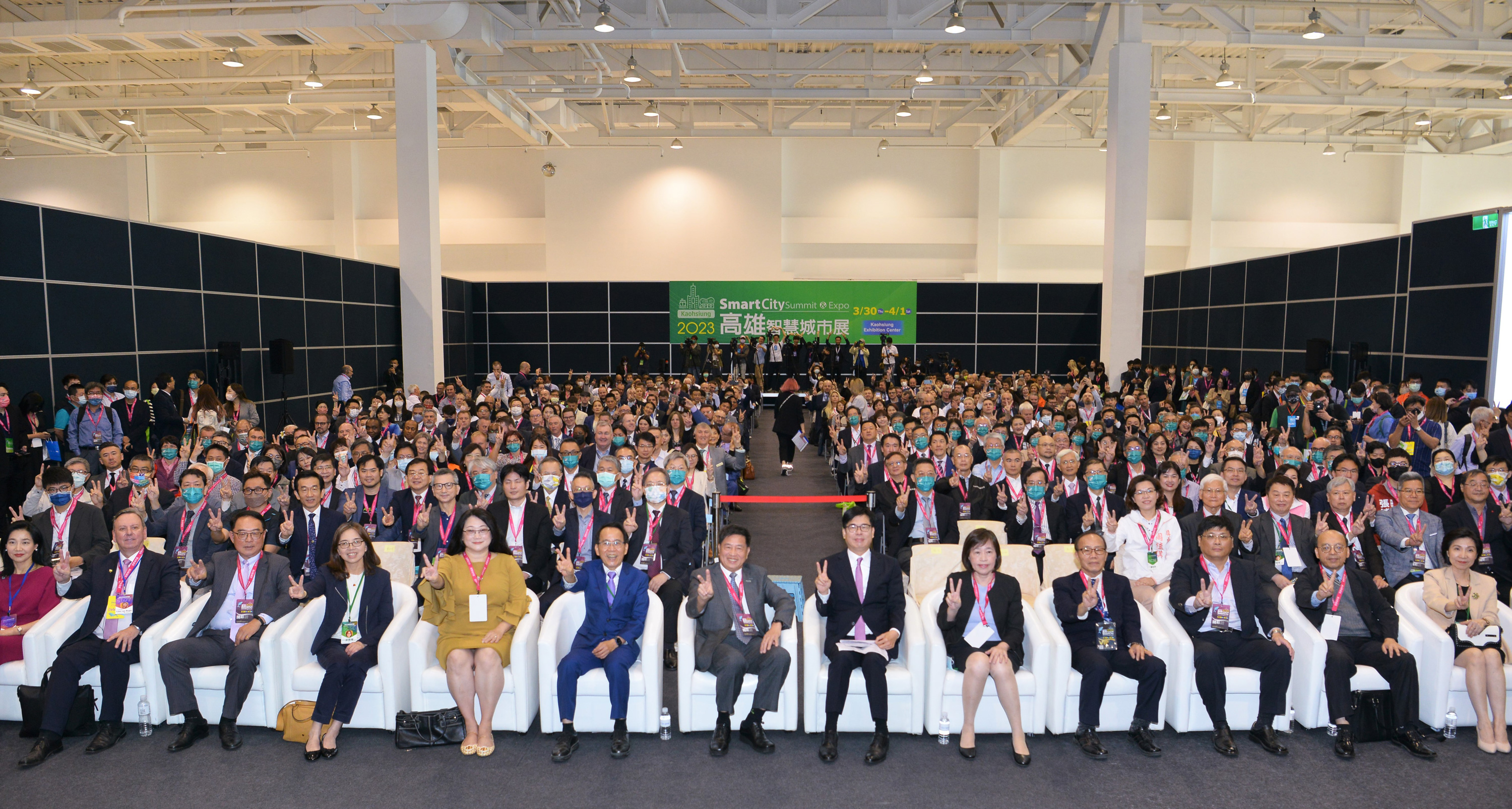 The Kaohsiung Smart City Summit & Expo (KSCSE) is a professional exhibition focused on Internet of Things (IoT) solutions, which started in 2022 and jointly organized by the Kaohsiung City Government, the Smart City Industry Alliance (TSSA), and the Taipei Computer Association (TCA). This year's KSCSE attracted participants from 16 countries and regions worldwide, including 50 cities and over 300 overseas visitors. KSCSE serves as a platform for dialogue between cities and industries, providing an international exchange and cooperation platform for the development of smart cities.
The 2024 KSCSE will be themed as "Digital and Green Transformation", the exhibition will include 5GAIoT, smart healthcare, low-carbon transportation, net zero sustainability, startup incubation, smart agriculture and fisheries, smart governance, and smart manufacturing. Domestic and international companies are invited to showcase their solutions and participate in on-site visits to local smart applications.
The organizers warmly welcome you to attend the 2024 Kaohsiung Smart City Summit & Expo from March 21 to March 23 to exchange ideas with cities and businesses from Taiwan and around the world. Various professional forums will be held during the expo, covering topics such as city leaders, low-carbon transportation, smart healthcare, and more. Additionally, there will be visits to smart application sites in Kaohsiung.
Slide
Low-carbon Transportation
Smart Agriculture and Fisheries