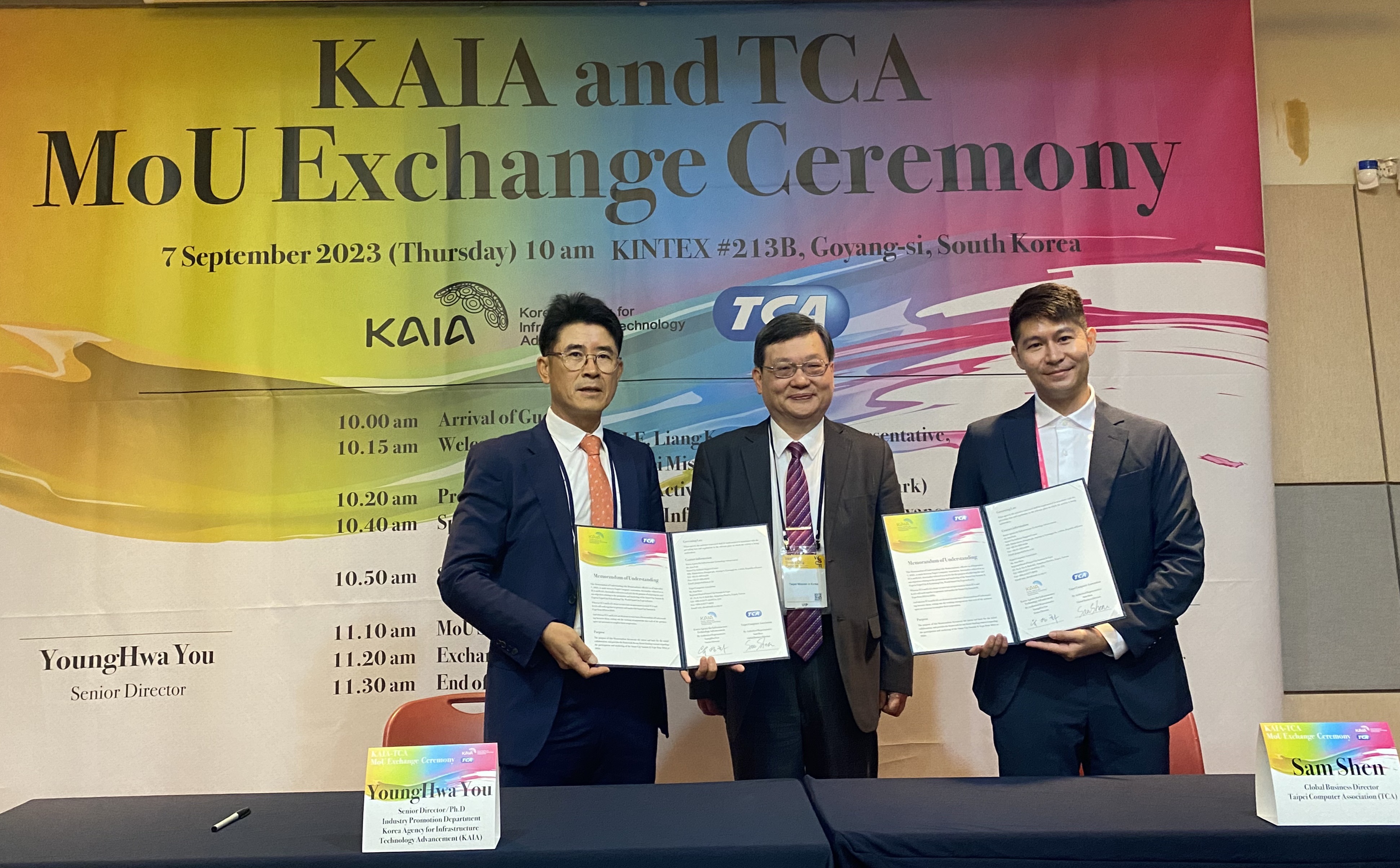 The Taipei Computer Association was invited by the Korea Agency for Infrastructure Technology Advancement (KAIA) to attend the 5th International Smart City Expo (WSCE), which took place from the 8th to the 10th of September at the KINTEX (Korea International Exhibition Center) in Goyang City, South Korea. On the morning of September 7th, a cooperation memorandum was jointly signed in the presence of Mr. David Kuang-Chung Liang, the representative of Taipei Mission in Korea.
The Korea Agency for Infrastructure Technology Advancement (KAIA) was established in 2002, with a focus on promoting and certifying technology in the fields of land, infrastructure, and transportation. It is a key institution for research and development in smart architecture and transportation in South Korea. KAIA also actively assists in connecting technology, citizens, and society to improve people's quality of life and enhance urban development in South Korea.
During his speech, Representative Liang stated that the Taipei Computer Association (TCA) is the largest industrial association in Taiwan, dedicated to promoting the development of the ICT industry and organizing events such as the SCSE, which has been held continuously for 10 years and has become the largest smart city tradeshow in Asia. Representative Liang also pointed out that South Korea is also vigorously developing and promoting smart cities, with KAIA playing a leading role in the smart city industry. Furthermore, ICT and semiconductor products account for about 60% of Taiwan-South Korea trade, and these products play a crucial role in smart cities. Taiwan and South Korea complement each other in these industries, and it is encouraging to see both sides strengthening their exchanges and sharing successful experiences.
In his address, Dr. YoungHwa You, Senior Director of KAIA emphasized his gratitude to representative Liang and Ms. Sung from the Taipei Mission in Korea for their assistance in promoting and successfully signing this MOU cooperation agreement. He hope that the MOU would serve as the foundation for cooperation, expanding the international cooperation and leveraging the innovative capabilities of both parties to promote the sustainable development of the smart city industry in Taiwan and Korea. In the future, KAIA and TCA will continue to strengthen their cooperation in the future.
During his speech, Mr. Sam Shen, Global Business Director, expressed his gratitude for the assistance provided by the Taipei Mission in Korea in facilitating exchanges between TCA and KAIA and establishing a cooperative relationship. He noted that this year's SCSE was honored to have 16 distinguished guests from KAIA and its partners. With the strong support of the Korea Smart City Supercluster, the Korean Pavilion showcased international standardization in smart cities, creating a highlight for the exhibition. Under the framework of this MOU cooperation, both parties will assist in promoting and supporting each other's smart city events, enhancing efficiency, and exploring more business opportunities.
During the visit to South Korea, accompanied by the International Cooperation Center and Startup Terrace, TCA jointly visited LG Science Park, Seoul Digital Foundation, Smart City Association, and Korea Electronics Technology Institute. Additionally, the representatives from TCA participated in the KOREA-JAPAN-TAIWAN-MALAYSIA International Smart City Standards Conference to exchange ideas on smart city development and strategies for achieving future net-zero emissions with delegates from Korea, Japan, and Malaysia.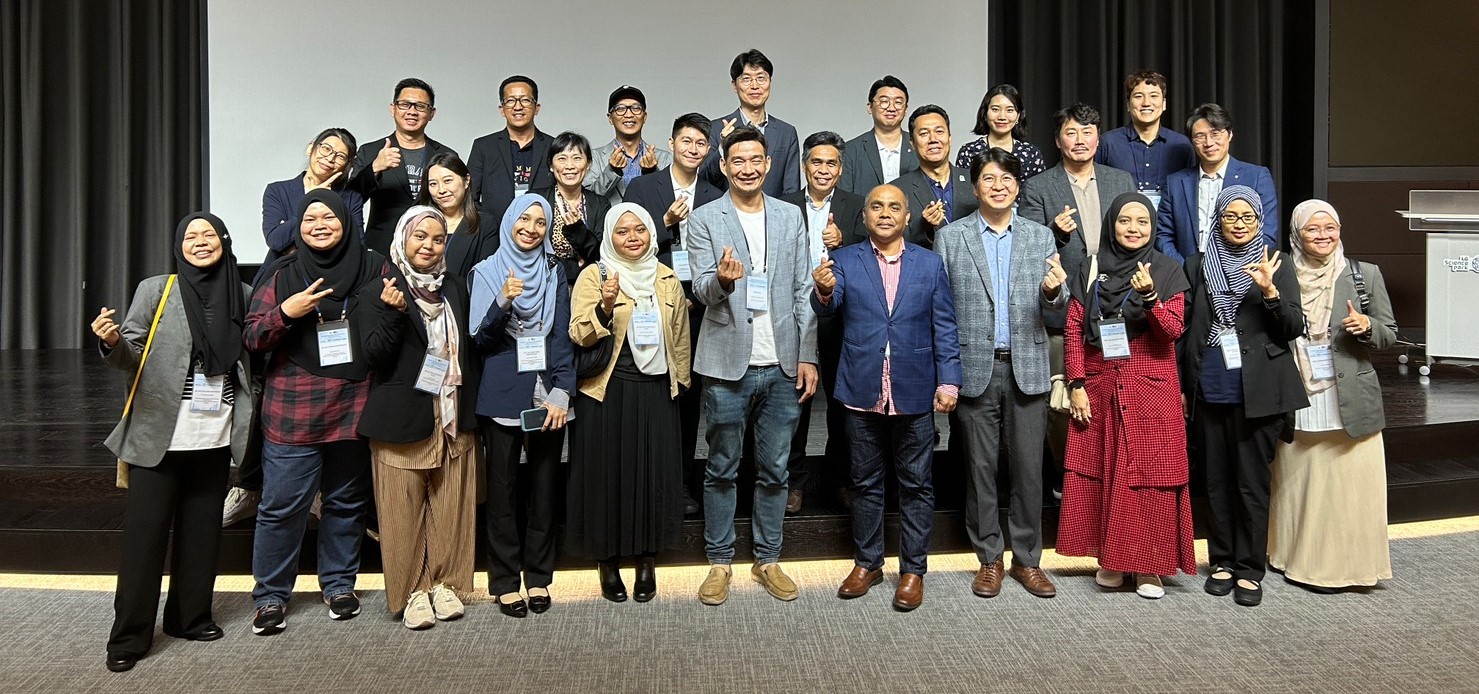 Visit to LG Science Park with delegation from Local Government Development Ministry and Department of Town and Country Planning (PlanMalaysia).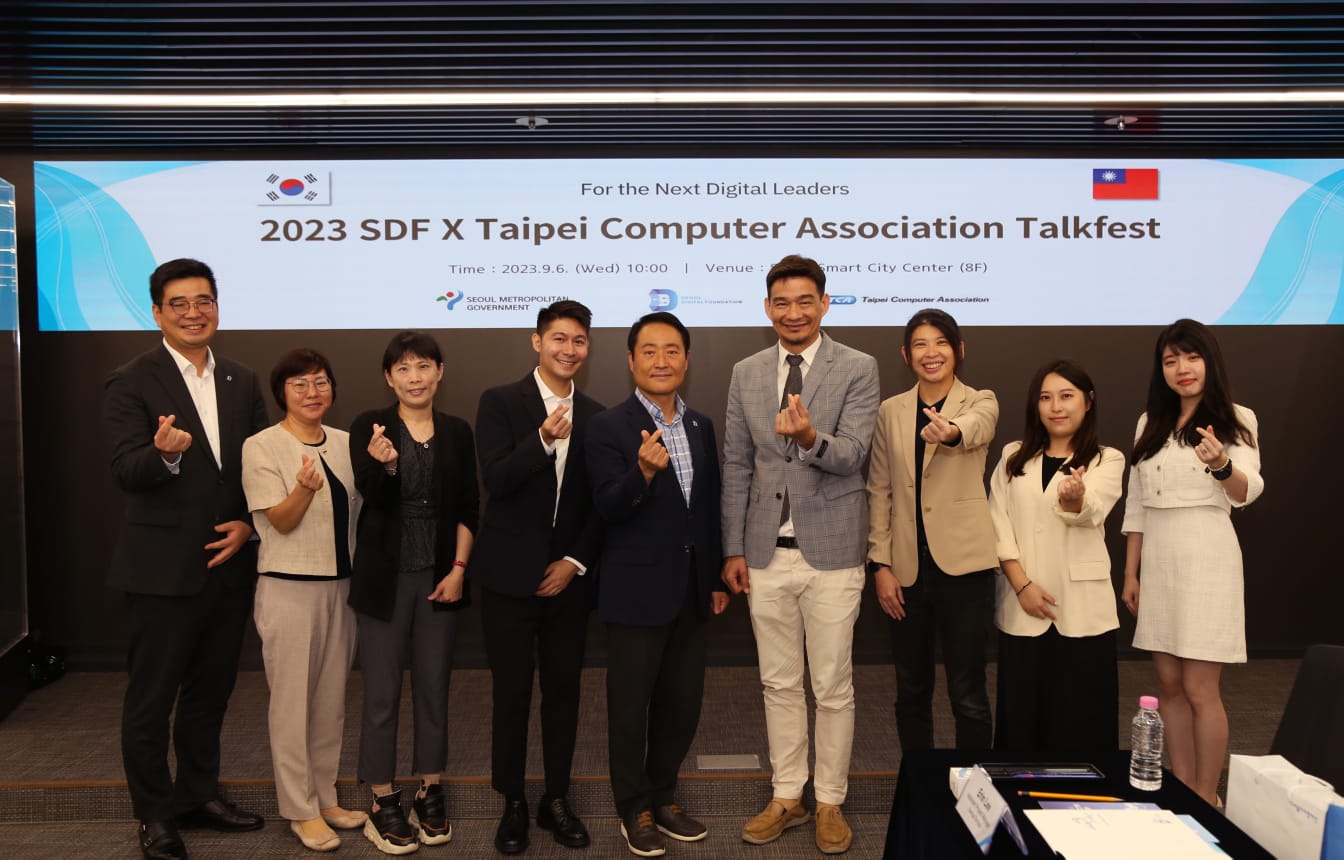 Visiting Seoul Digital Foundation to discuss collaborations for next year's exhibition.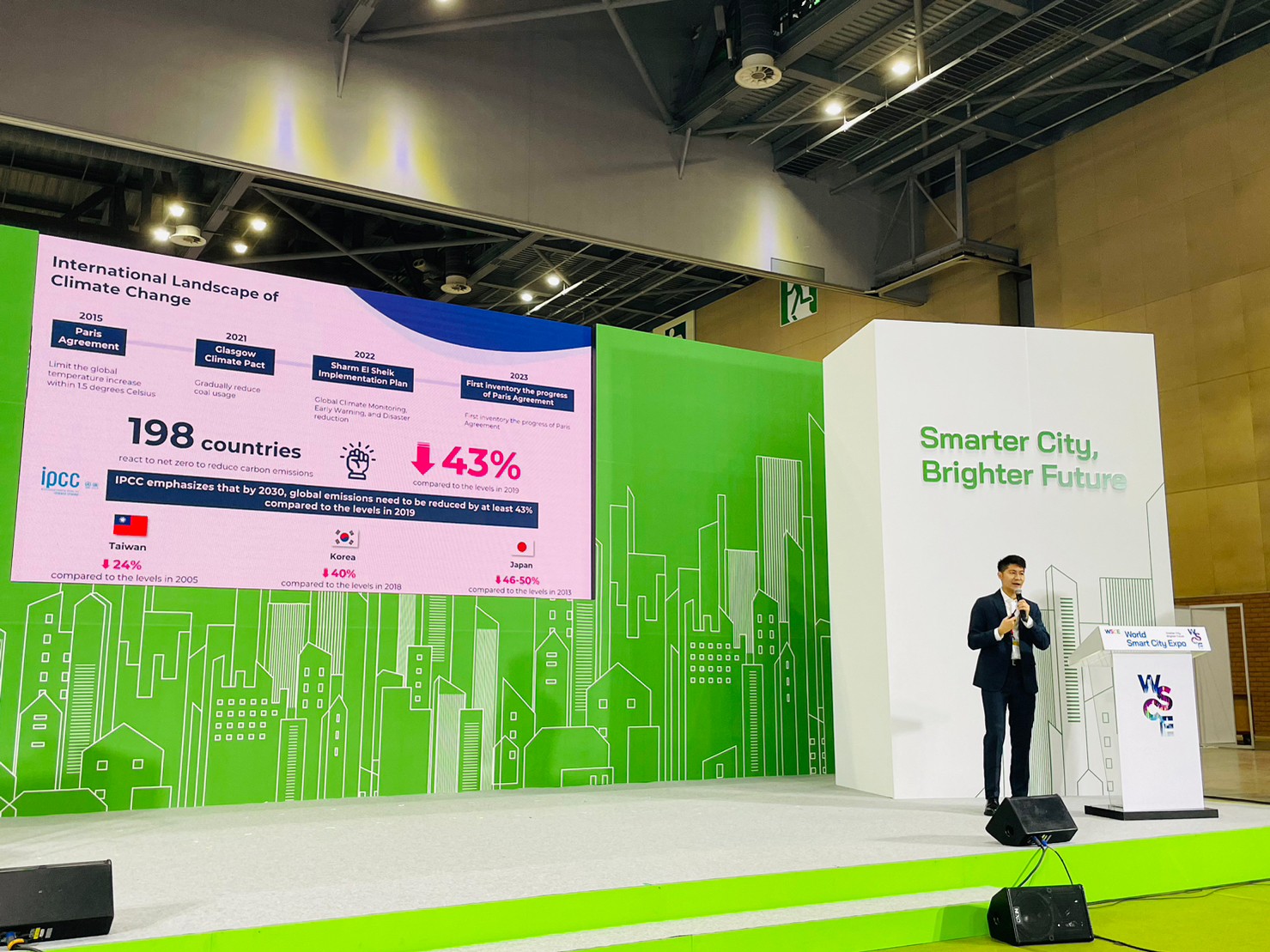 KOREA-JAPAN-TAIWAN-MALAYSIA International Smart City Standards Conference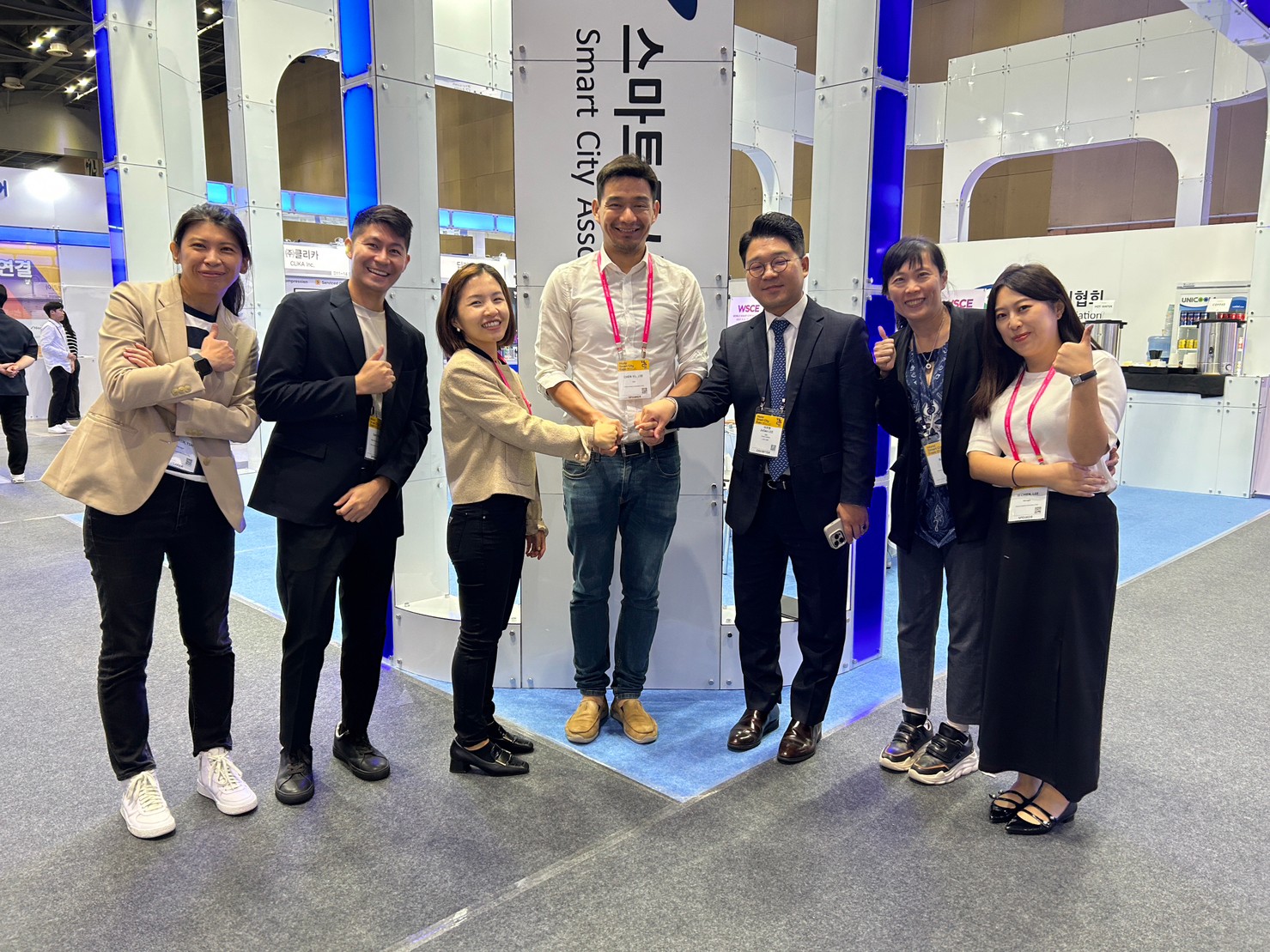 Visiting Smart City Association with International Cooperation Center of TCA and Startup Terrace
Through this fruitful visit, we have deepened interactions between Taiwan and South Korea and look forward to meeting our Korean partners again at the 2024 SCSE and Net Zero City Expo, scheduled for March 19th to 23rd next year in Taiwan. Together, we aim to bring business opportunities to the industries of both Taiwan and Korea!