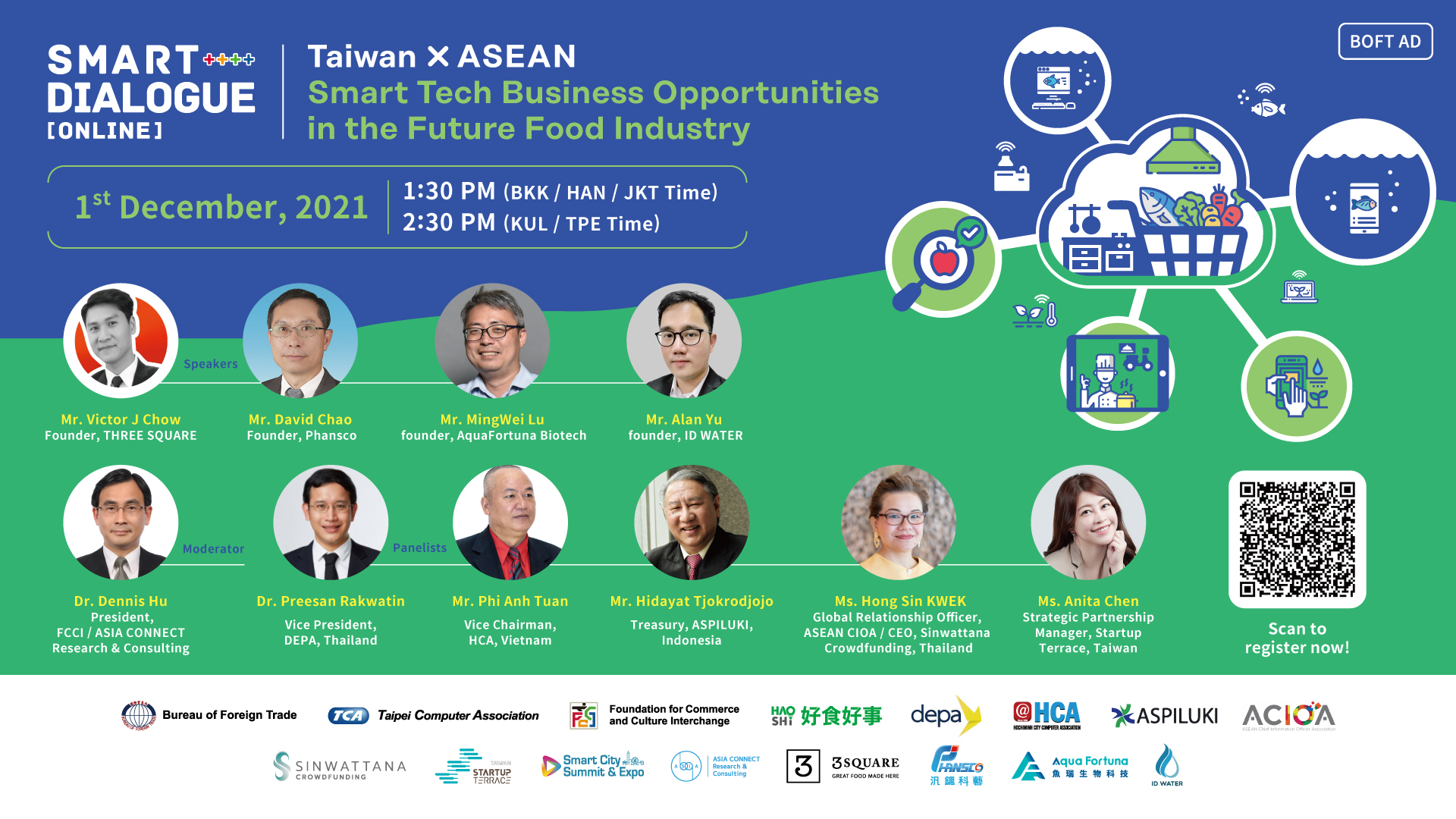 As extreme weather and urbanization triggers a food shortage crisis, consumers are increasingly more aware of their shopping habits and food safety. The digital food supply chain thus became an important solution and business opportunity, linking all aspects of the supply chain from production, processing, to distribution.
With the help of precision data applications enabled by AI and big data, everything from increased fishery production, better food safety, to cloud kitchens are full of business potential. As a major global producer of agricultural goods, ASEAN is a prime market for continued growth.
Co-organized by the Taipei Computer Association, Foundation for Commerce and Culture Interchange, and the Hao Shi Foundation and supported by the BOFT, the Taiwan X ASEAN: Smart Tech Business Opportunities in the Future Food Industry gathers Taiwanese experts in innovative foodtech applications and ASEAN smart industry insiders to discuss future market trends and collaboration opportunities. Seating is limited, register now!
Event: Taiwan X ASEAN: Smart Tech Business Opportunities in the Future Food Industry
Date: December 1, 2021
Time: 1:00 PM Myanmar; 1:30 PM Thailand/Vietnam/Indonesia; 2:30 PM Taiwan/ Malaysia
Venue: Webex Meetings
Register here: https://forms.gle/5mtnL7zbRfTFWuvn9