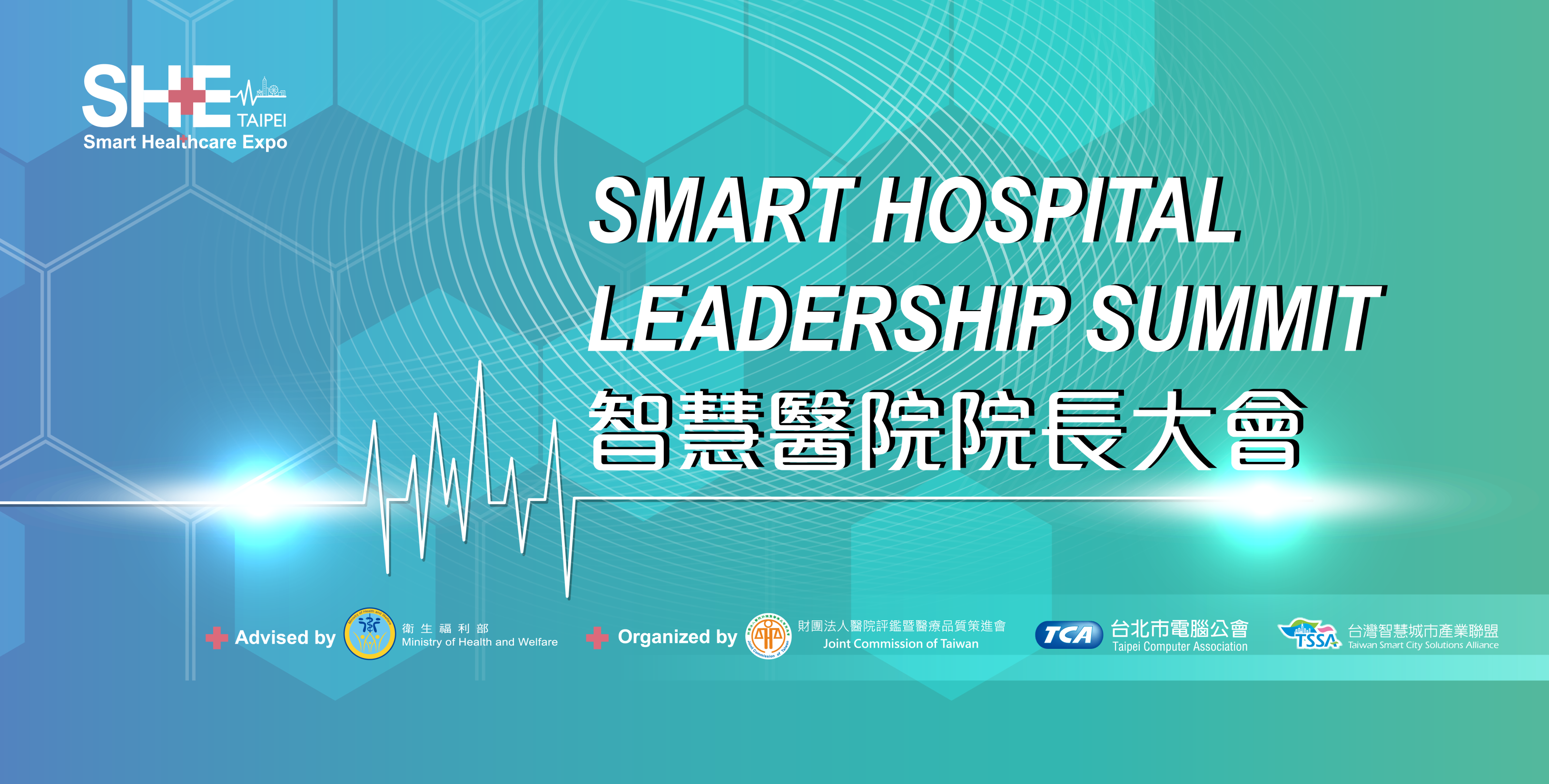 Slide 1
Intelligent hospital has become an important trend globally. The Smart Hospital Leadership Summit has been one of the highlights in Smart Healthcare Expo every year, and it has been considered as the industrial strategy meeting. The representatives of government authorities, healthcare institutions, and information and communications technology (ICT) industry are invited to attend the Summit for exchanging their views. It does not only open the door for cooperation between healthcare institutions and ICT industry but also share experiences and challenges. Furthermore, Smart Hospital Leadership Summit is as a platform to promote the innovative, smart technology application in health care.
In 2018, "The opportunity for Taiwan medical services toward New Southbound" was the theme of Smart Hospital Leadership Summit to explore the strategies of smart healthcare upgrade and the key success factors in expanding smart healthcare into South and Southeast Asian countries. In the Summit, we have signed the international cooperation declaration:
1. Apply smart technology to health care to ensure patient safety and improve quality of health care.
2. Actively introduce smart technology and develop smart hospitals to improve people's well-being.
3. Promote substantial cooperation between hospitals and ICT industry by frequently sharing and exchanging experiences in smart health care
In 2019, "applying of artificial intelligence for leading high-performance healthcare organization" was the theme of Smart Hospital Leadership Summit to promote the widespread application of artificial intelligence in the medical and healthcare fields. Meanwhile, Taiwan's healthcare solutions were also introduced to managers of healthcare institutions from other countries and the number of healthcare products export are increased as well.
Slide 1 - copy - copy - copy
Slide 1 - copy - copy - copy
Slide 1 - copy - copy - copy