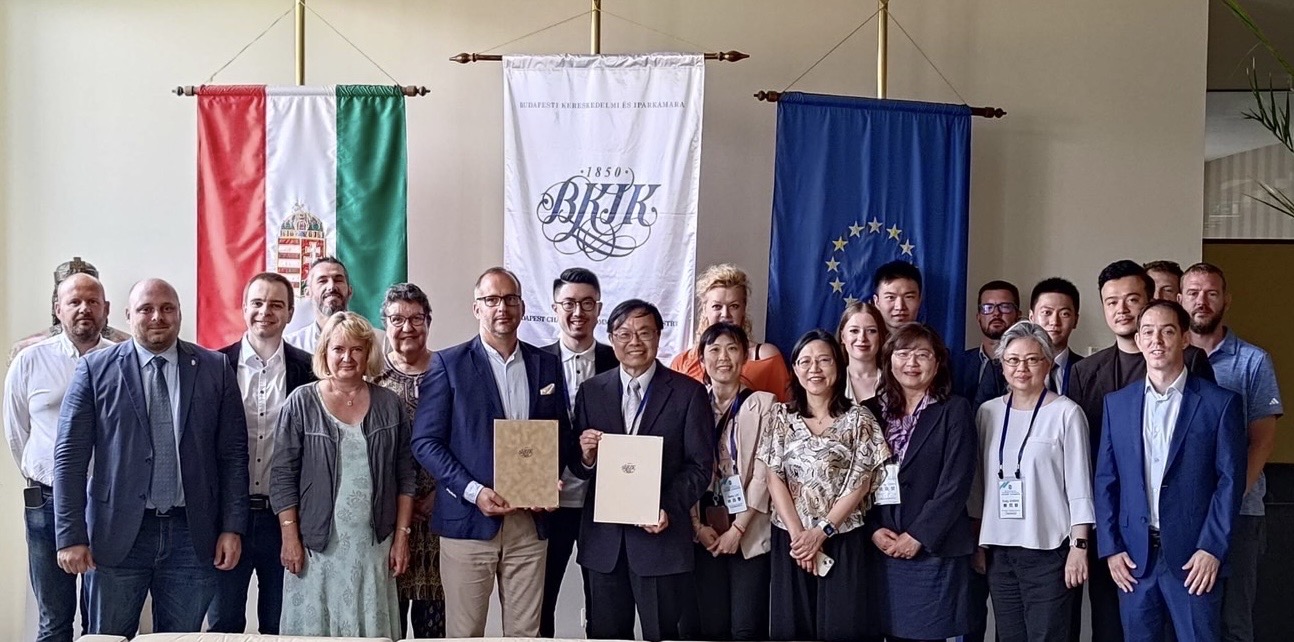 The Taipei Computer Association (TCA) announced on Monday (26th) the signing of a "Smart City Collaboration" Memorandum of Understanding (MOU) with the Budapest Chamber of Commerce and Industry (BCCI.) The signing took place at BCCI headquarters in Budapest on June 23rd during TCA's visit to the city, with Deputy Secretary General, Mr. Charles Y.P. Huang representing TCA, and from BCCI, Secretary General, Mr. Ákos Csókay. The MOU aims to facilitate the exchange of knowledge and expertise in smart city development and applications, while aligning with the global trend of creating sustainable and innovative urban environments.
TCA's participation in the "2023 Economic and Trade Mission to Poland and Hungary," organized by the Chinese International Economic Cooperation Association (CIECA), was distinguished by the presence of a high-level delegation from the Ministry of Economic Affairs.
This delegation, led by Mr. Robert Ouyoung, Vice President of CIECA and President of ANKO FOOD MACHINE CO., LTD., aimed to enhance participation and foster bilateral industrial cooperation opportunities between Poland, Hungary, and Taiwan. The delegation visited Warsaw and Budapest, met with local prominent industry associations, toured local businesses and important industry clusters that helped them gain meaningful understanding into the European market.
The signing ceremony witnessed the presence of esteemed representatives from both sides, including the Budapest Representative Office in Taipei, CIECA, and key business figures. This gathering symbolized the beginning of an exciting new chapter in the collaboration between Taiwan and Hungary, particularly in the realm of smart city initiatives.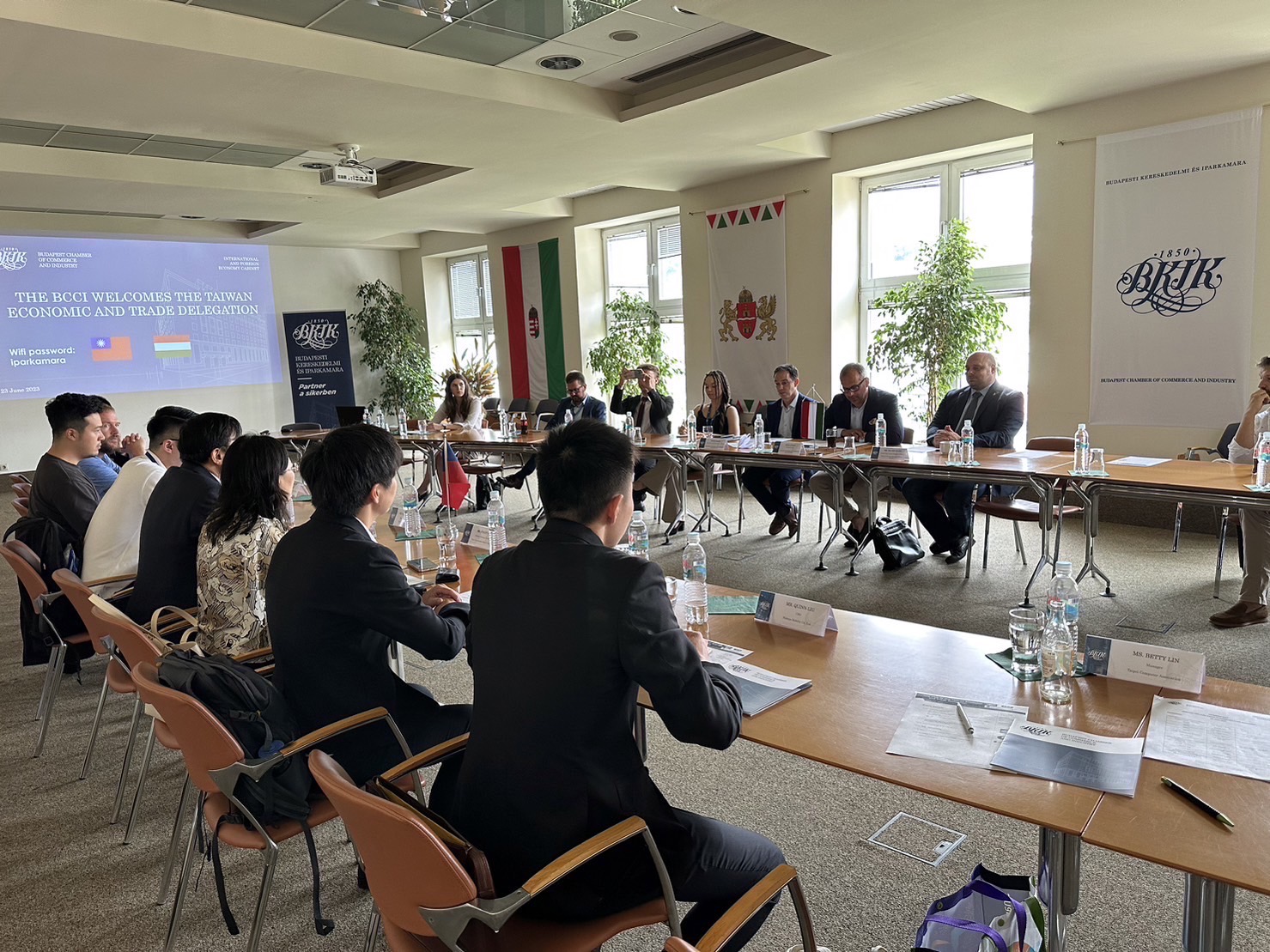 Founded in 1850, the Budapest Chamber of Commerce and Industry (BCCI) boasts nearly 2,700 members from the trade, industry, service, and traditional sectors.
During this year's Smart City Summit & Expo, TCA was pleased to host a BCCI delegation, led by Vice President Mr. Ádám Balog, along with 22 Hungarian business delegates. This delegation marked the largest European business delegation of the 2023 event. The fruitful discussions and interactions between the Taiwanese and Hungarian participants led to the agreement to sign a Memorandum of Understanding (MOU). The MOU aims to establish a comprehensive cooperation channel between Taiwan and Hungary, leveraging the Smart City Summit & Expo as a platform to strengthen bilateral cooperation. This agreement signifies the commitment of both parties to foster closer ties and explore opportunities for collaboration in the field of smart cities and innovation.