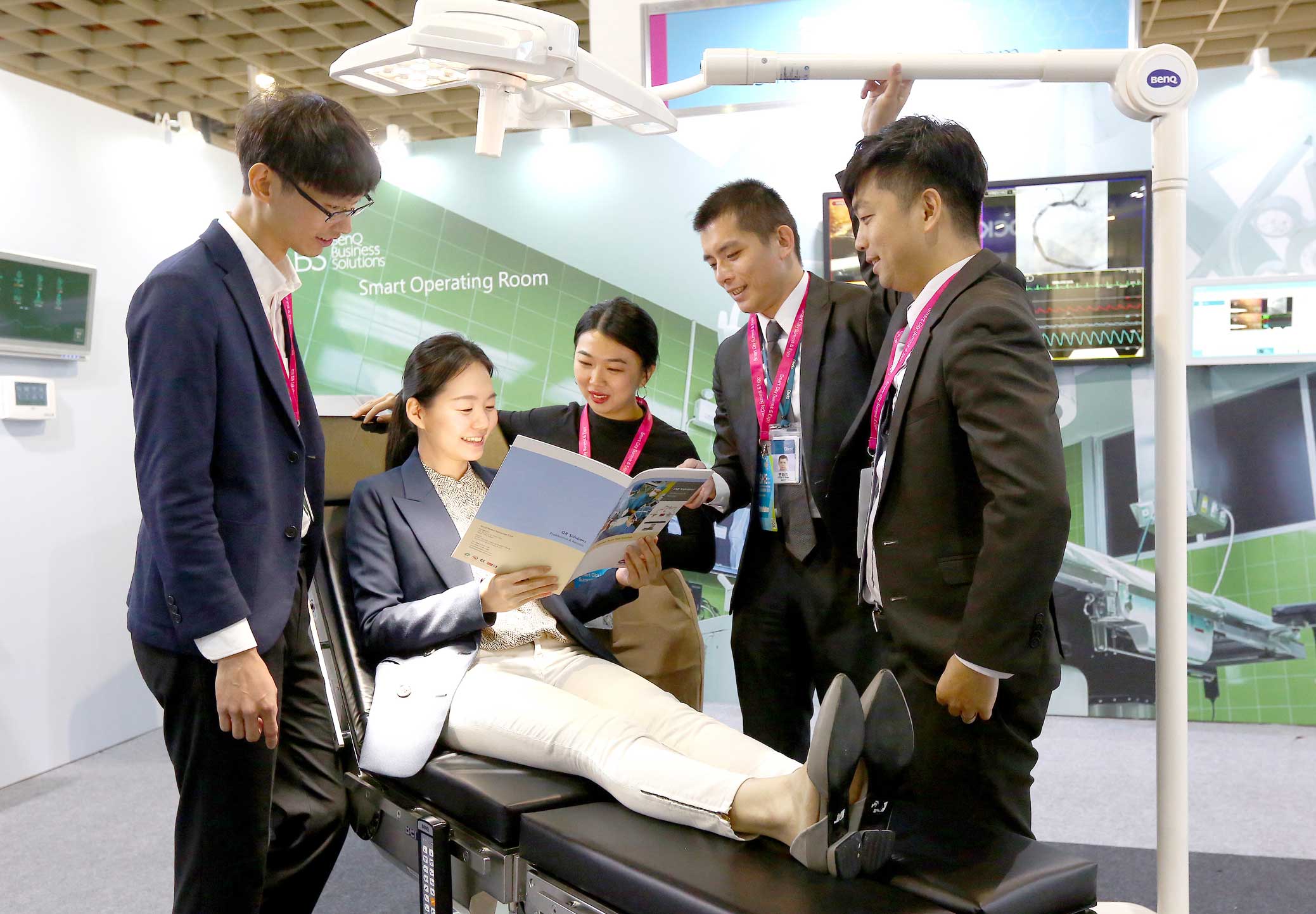 Accelerating the collaborations between ICT industry and global hospitals.
+ Smart Hospital Leadership Summit
+ International Smart Hospital Forum
+ SHE Meetup Asia
+ SHE Welcome Luncheon
+ Smart Healthcare Interactive Pavilion
+ SHE Demo Site Visit Tour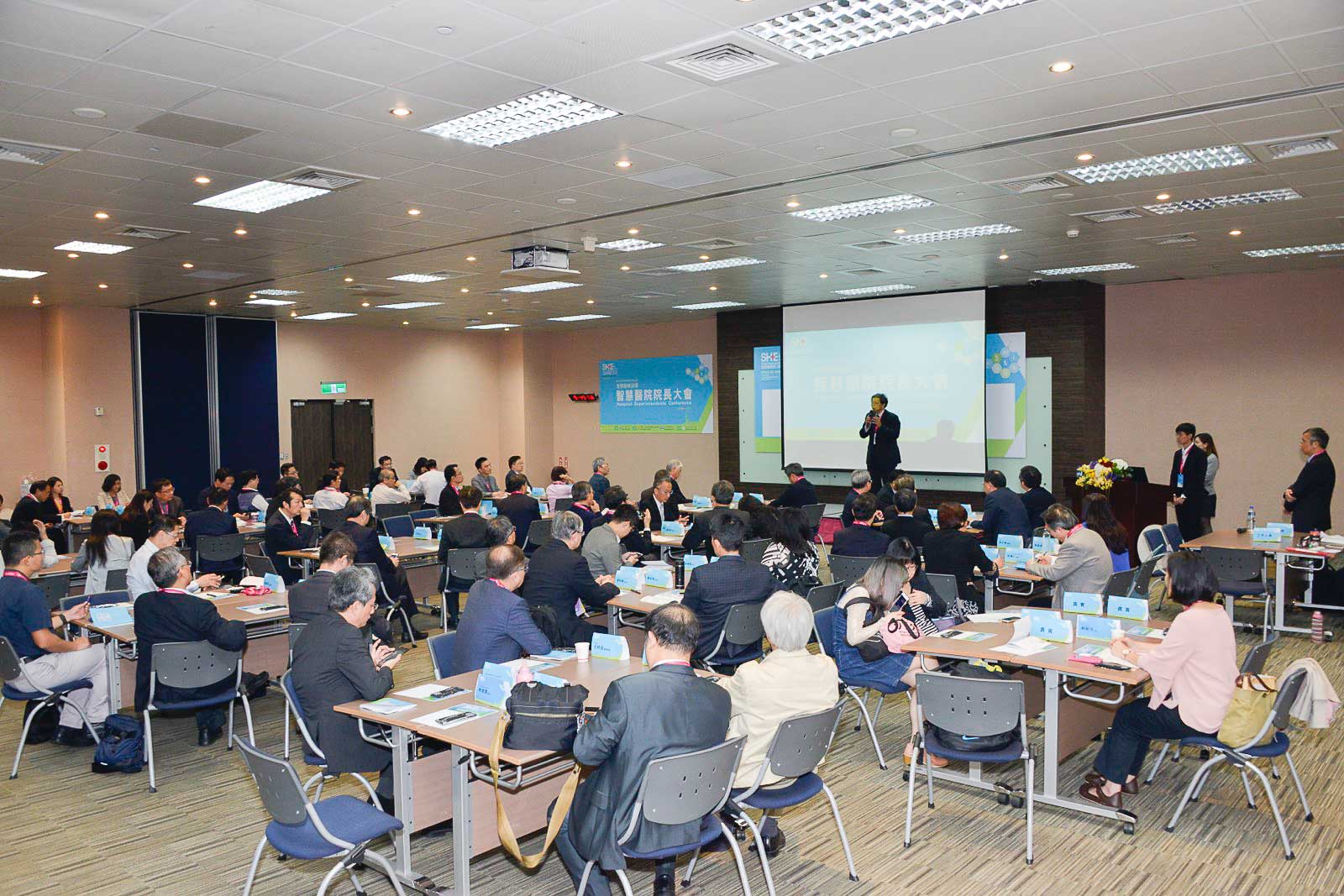 HOSPITAL SUPERINTENDENTS CONFERENCE
Hospital Superintendents Conference gathered over 60 superintendents from authoritative hospital throughout Taiwan. With the discussions of proactive issues of Taiwan's Smart hospital development, and the participation of enterprise executives from medical industry.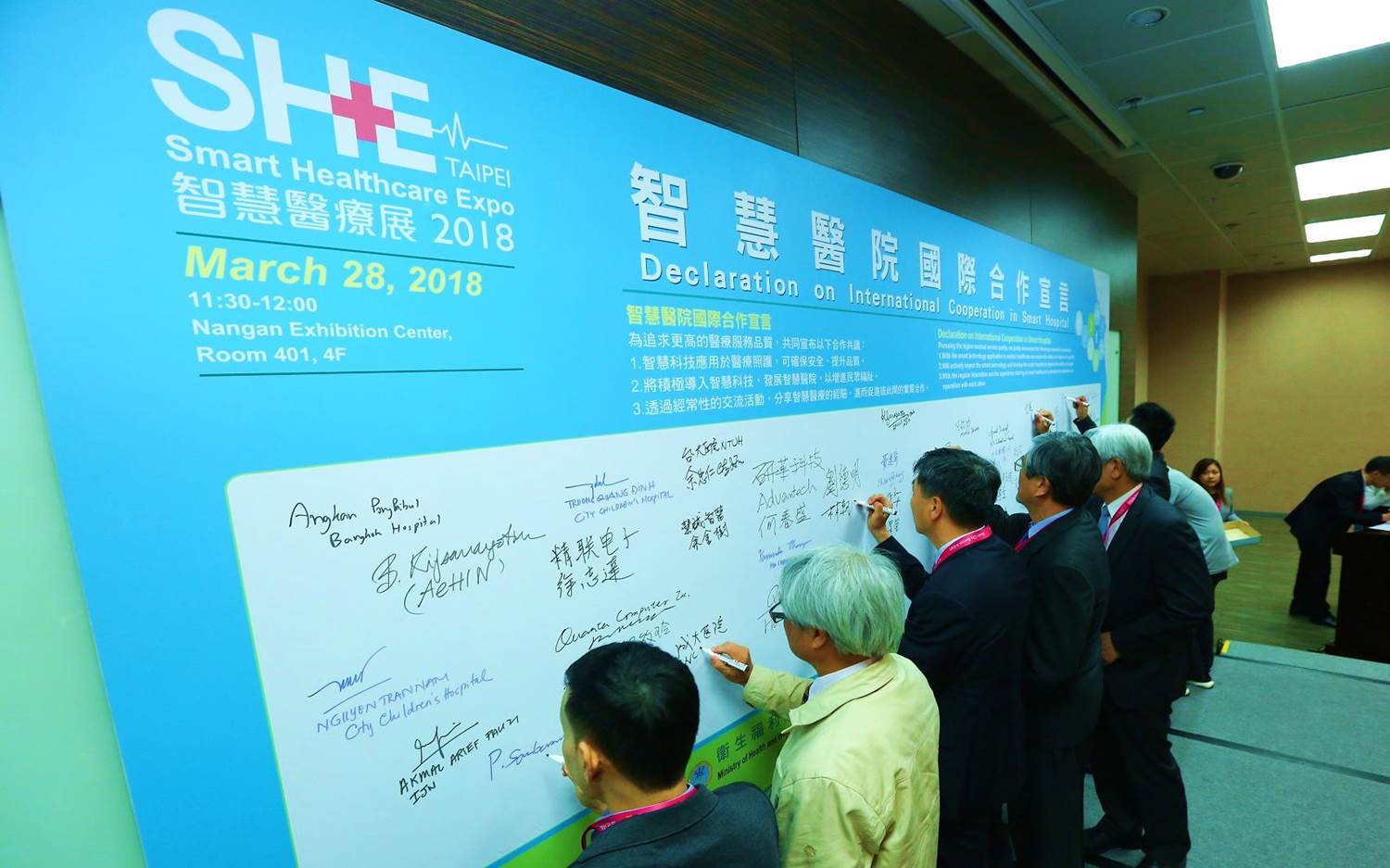 & DECLARATION ON INTERNATIONAL COOPERATION
To accelerate the globalization platform of the medical industry, the foreign and local hospital superintendents were invited and shared their progresses and plans in smart healthcare with Taiwan's hospitals. Foreign medical experts from the Philippines, Thailand, Malaysia, Indonesia, India, Vietnam, and Bengal were gathered in the signing of "Declaration on International Cooperation in Smart Hospital" during the Summit.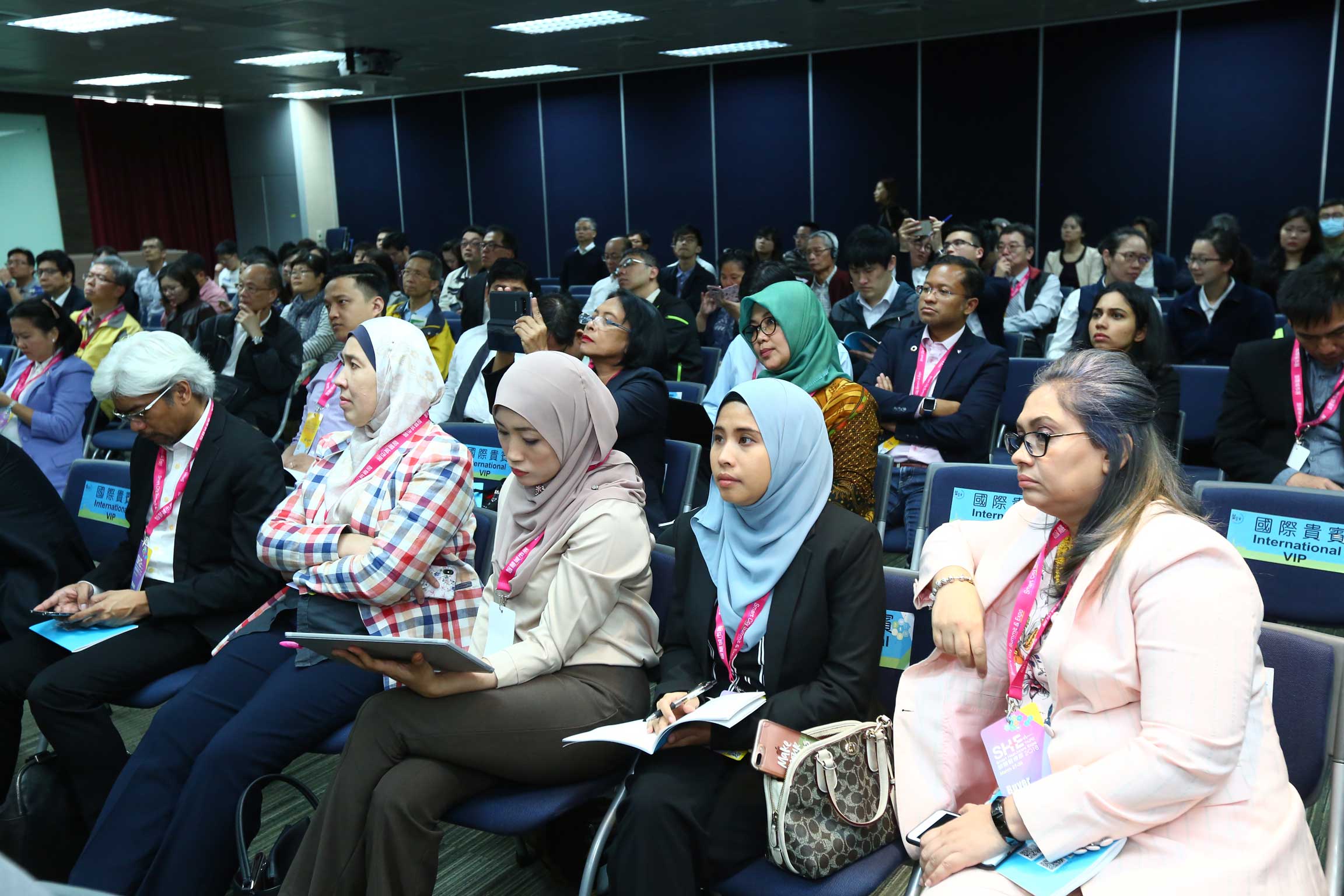 SMART HEALTHCARE INDUSTRY FORUM
Smart Healthcare Industry Forum includes three themes: Smart Hospital, Smart Healthcare, and Technology of Wearable Device. In the forums, exhibitors presented their product innovations and their solutions. This is an optimum platform for presenting one's strengths and discovering the latest trends in the market.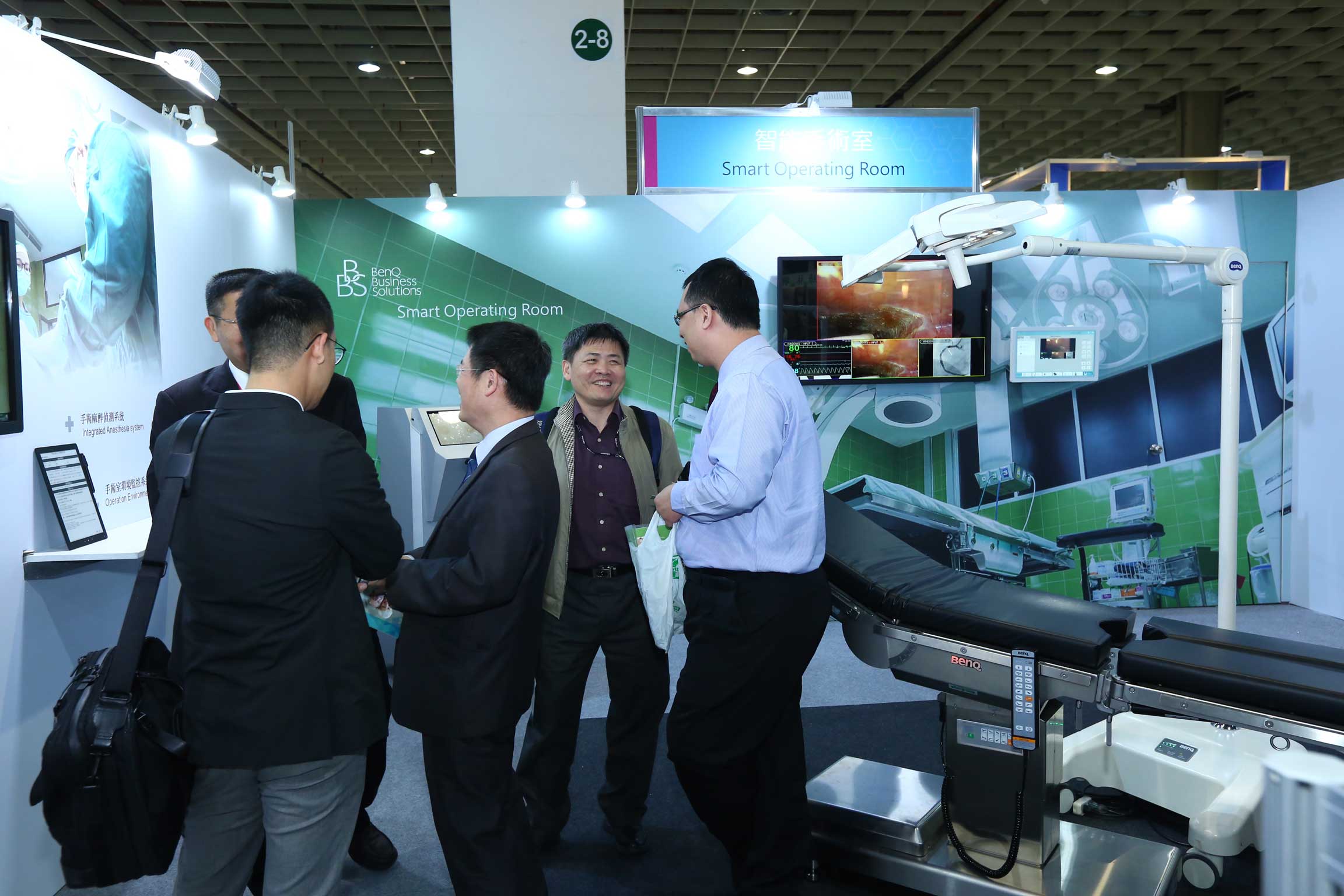 SMART HEALTHCARE INTERACTIVE PAVILION
In 2018, Healthcare Interactive Pavilion displayed a number of specialized simulations on Smart Hospital applications, which brought a brand-new experience through the hands-on demonstrations to the event audiences.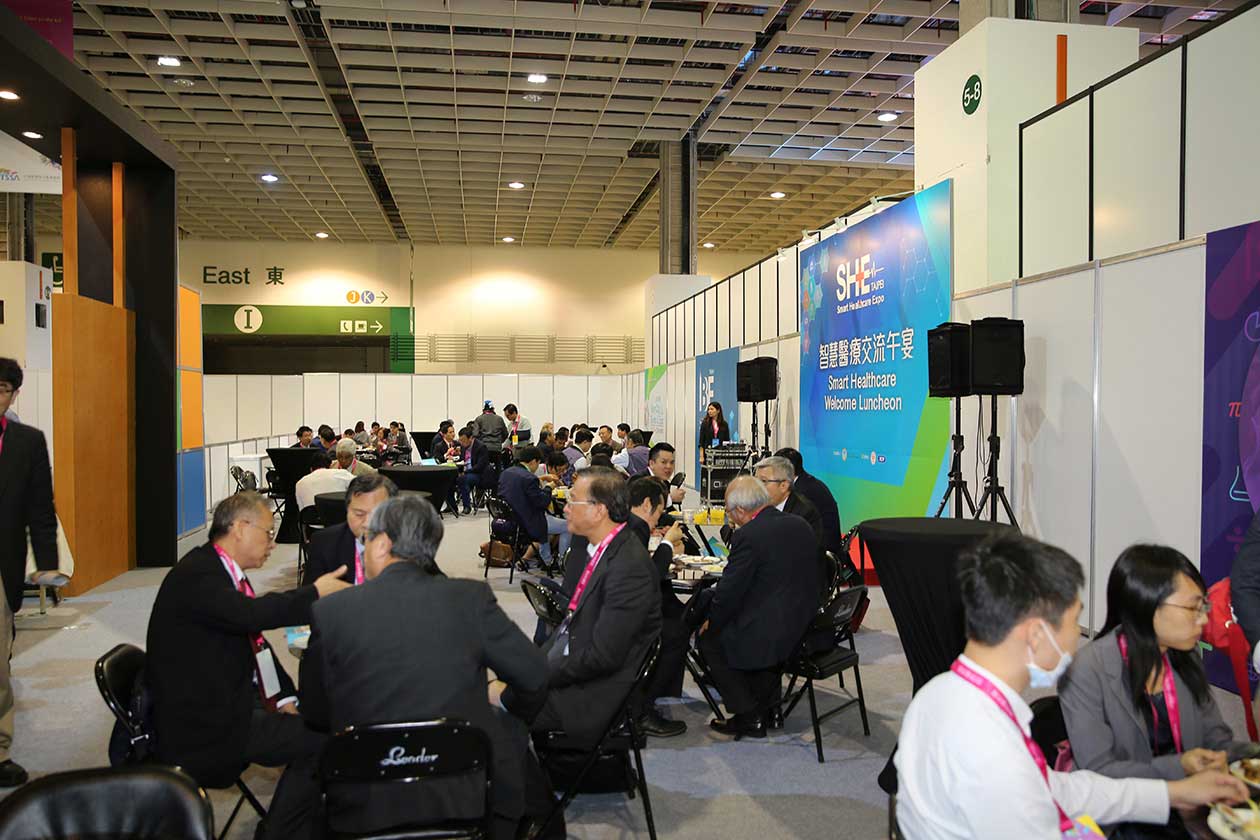 SHE 2018 Welcome Luncheon began with a welcome remark given by Ministry of Health and Welfare.
It also offered an ideal opportunity of cross-industry networking.
grace_chiang@mail.tca.org.tw