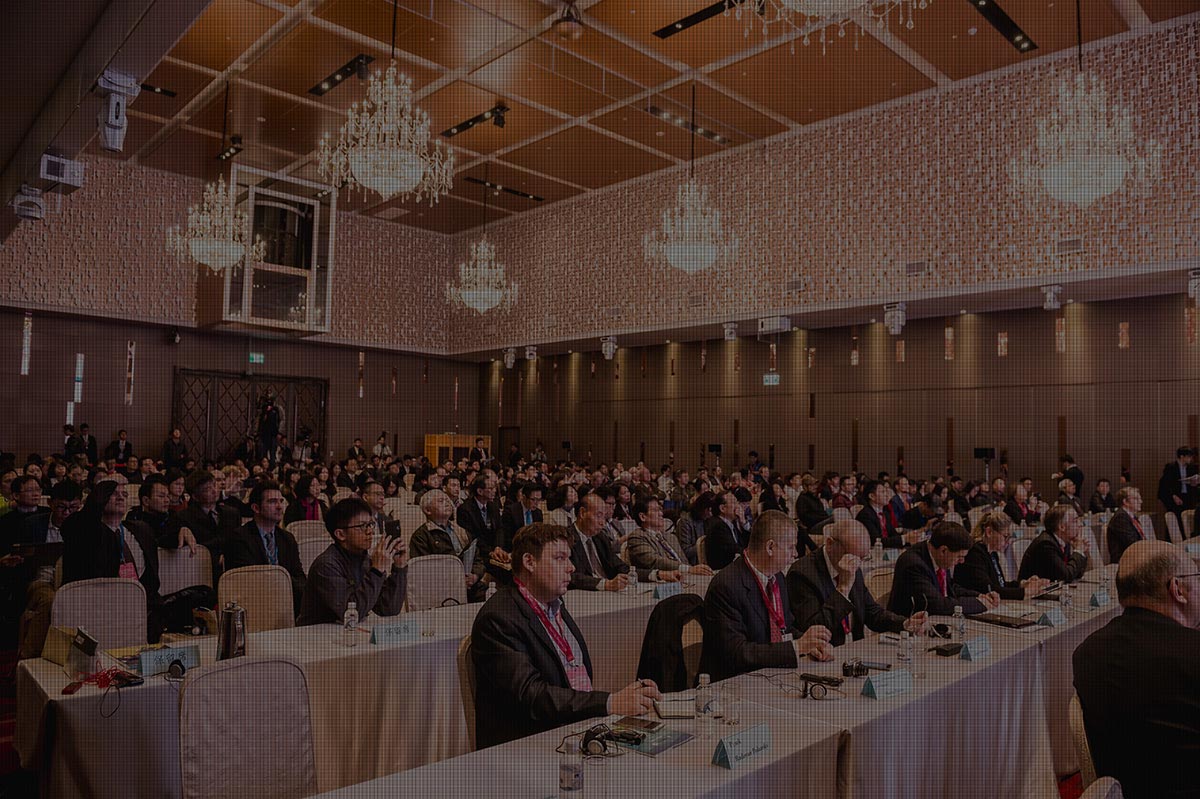 Established in 2014, SCSE is not only the platform for Taiwan ICT industry to present their smart city solutions, but also the biggest IoT application exhibition in Asia.
Why choose SCSE
INFORMATION
60+ parallel conference sessions, bringing together over 250 global leaders and experts and facilitating in-depth discussion.
PARTNERS
As the international hub of ICT and IoT solutions, Taiwan gathers thousands of excellent suppliers, giving you the best choices for partnership.
BUSINESS
With more than 30,000 professional visitors and more than 250 exhibitors, SCSE is surely your place for smart city and IoT business.
2019 SCSE EXPECTS TO BRING
FEATURING GLOBAL LEADERS
MAYORS' SUMMIT
The Smart City Mayors' Summit provides a high-level dialogue platform for city leaders across the globe. Over 150 mayors are expected to join in the 2019 edition of Mayors' Summit.

"GO SMART" OFFICIAL LAUNCH
Founded by Taipei City Government, the Global Organization of Smart Cities (GO SMART) is an alliance that provides a platform for experience exchange and inter-city POC (Proof of Concept) collaborations.
Professional Forums
Over 60% of the forums will be conducted in English, featuring keynote speakers from far and wide to deliver the freshest edges and ideas.

SCSE will bring together over 300 global influencers, presenting professional forums including:

WORLD TELECOM SMART CITY CONFERENCE
SUSTAINABLE CITY FORUM
CTALK WITH CITY AND INDUSTRY LEADERS
Learn More
Activities
AI 50: AI x IOT x SMART CITY
In 2019, SCSE will launch its first "AI 50" campaign, inviting AI startup companies around the world to showcase their smart city solutions.

REAL-SITE DEMO TOURS
Guests will be given tours to some of the best smart city sites and experience first hand the developed smart projects in Taiwan.
CONTACT US
Date
March 26th (Tue.) to March 29th (Fri.) 2019
March 26th 9:00-18:00; March 27th-29th 10:00-18:00
Venue
Nangang Exhibition Center, Hall 1
No.1, Jingmao 2nd Rd., Nangang District, Taipei City 11568, Taiwan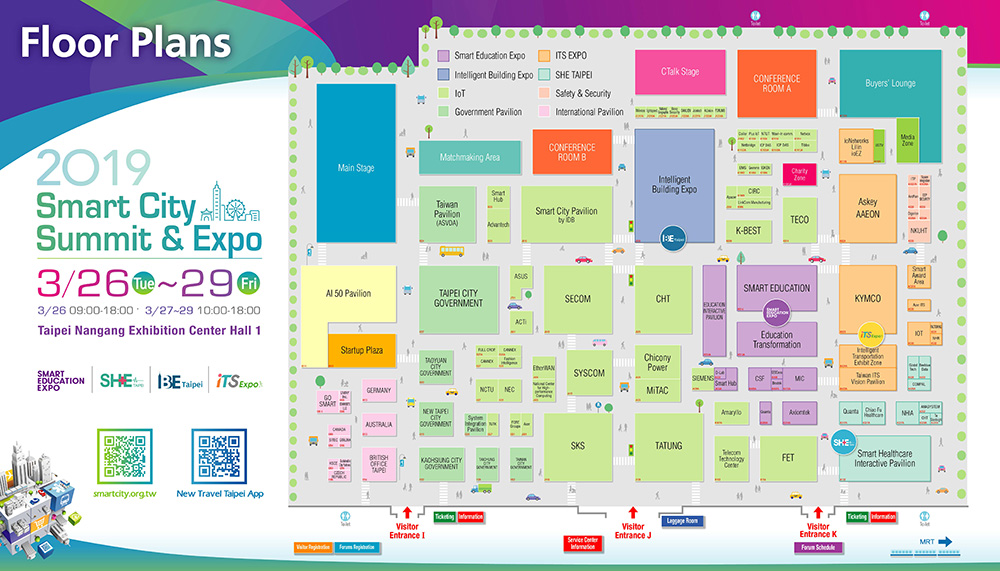 Organizers
Taipei Computer Association
Taipei City Government
Taiwan Smart City Solution Alliance


Co-Organizers
Tatung Co.
Chunghwa Telecom
Technology Research Institute
EcoLand Corporation
Department of Information and Tourism,Taipei City Government.


Advisors
National Sustainable Development Network of Executive Yuan
National Development Council
National Communications Commission, NCC
Board of Science and Technology of Executive Yuan
Ministry of Economic Affairs
Ministry of Health and Welfare
Industrial Development Bureau of Ministry of Economic Affairs
The Bureau of Foreign Trade of Ministry of Economic Affairs
Department of International Cooperation of Ministry of Economic Affairs
TAIWAN SMART CITY WHITEBOOK
The value of the IoT is derived from the wide range of its applications. Its potential is furthermore developed when these applications are utilized to improve our communities, and to the benefit of the society as a whole. To that end, the Taipei Computer Association, together with Taiwanese ICT leaders IBM Taiwan, Tatung Company, Chunghwa Telecom, Asus Cloud, Advantech, the Information Technology Research Institute (ITRI), and the Institute for Information Industry (III) have established the Taiwan Smart City Solution Alliance (TSSA) in early 2014. We, the TCA, aim to bring together domestic and international groups and individuals who share the vision on driving the development of the IoT and smart cities. The Alliance further developed this website underlining the concept and idea that "smart cities are crucial to being the field for applying the IoT", and that "the IoT is a vital foundation to the realization of intelligent communities." It showcases IoT related products and services, and helps to relay various messages from our alliance members and associated companies. At the same time, the website compiles smart city related experiences and information, as well as providing access to the international event "Smart City Summit & Expo" in Taipei in order to facilitate the exchange of information on the IoT and the growth of smart cities.
Smart Healthcare Expo
SHE Taipei is jointly organized by TCA and Joint Commission of Taiwan, and advised by Ministry of Health and Welfare. The highlights of SHE Taipei include Hospital Superintendents Conference, Healthcare Interactive Pavilion, Declaration on International Cooperation in Smart Hospital, and Smart Hospital Summit. 60+ healthcare experts from Taiwan and abroad will participate in this SHE Taipei.
FuturE2D
Jointly organized by TCA and Institute for Information Industry (III), FuturE2D Expo presents different situations and solutions in Smart Education. 50+ oversea principals, specialists, and officials are expected to join its International Forum.
Intelligent Building Expo
Jointly organized by TCA and Taiwan Intelligent Building Association (TIBA), IBE Taipei will invite Asia Pacific Intelligent Green Building Alliance (APIGBA) members to its international forums, and industry experts will exhibit their latest applications in the event.